Turn invoices into cash – immediately
Invoice financing is a great tool to plan and manage your cash flow.  It's not a business loan, it doesn't require personal guarantees or liens on assets.  It's an early payment mechanism for invoices – money that's due to you once you invoice, but in your bank account within 24 hours so you don't have to wait.
Invoice financing from Accelerated Payments is even better! Unlike other factoring companies, we allow you to pick and choose which invoices you want early payment on and when. If your customer is in the US or another international destination, we'll finance that too.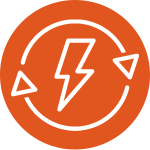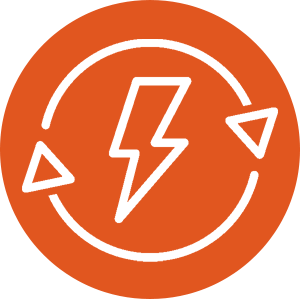 Fast decision making
Our efficient pre-approval process means you will know quickly whether Accelerated Payments can provide funding or not.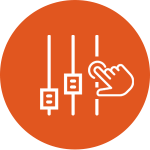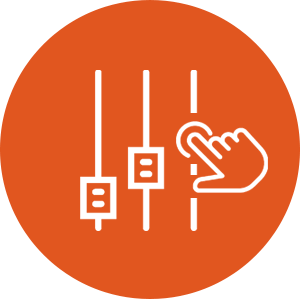 Flexible funding that lets you grow
The flexible nature of our service means that the amount your business can access grows in line with turnover. So, the more invoices you raise, the more funding you will receive.
APPLY
Complete a simple application form. We will have you approved within 24 hours.
CUSTOMER APPROVAL
We review and approve your customers in advance.
INVOICE APPROVAL
Your customer verifies their invoices for payment using our e-invoice platform.
GET PAID
Select invoices for advanced funding and get paid now while your customer pays later.
SETTLEMENT
Your customer pays into a designated bank account on due date. This account is in your company's name.
30 Second Success – AG Globe Services
Read our customer stories.
What is Invoice Finance?
Businesses are often left short on cash or working capital due to delayed or long payment terms, growth with large new orders or unforeseen shocks as is happening in today's markets.  Invoice Finance, is a mechanism to release working capital that might otherwise remain tied up in accounts receivables for long periods of time.   Typically, 80% of the value of the invoice less the Funder's fee is paid to the client with the remaining 20% paid on settlement with the customer.
Other terms for Invoice Financing include Invoice Discounting and Invoice Factoring.
How is Invoice Finance different to business loans or overdrafts?
Individual Invoice finance from Accelerated Payments is more flexible than business loans or overdrafts – you can pick and choose what invoices to finance and pay only on what you need vs fixed amount, fixed cost and repayment structure.
Decisions to lend against invoices can often be made much faster with funds released in 24 hours.
Individual Invoice Finance from Accelerated Payments is non-recourse – so no personal guarantees or additional security vs liens, long term contracts and lots of paperwork!
What's different about Accelerated Payments' service?
Funding is fast! Typically within 24 hours of invoice approval.
Non-recourse – because we focus on your customer, we don't ask for personal guarantees, additional security or long term contracts.
No customer concentration risk – unlike other funders we're happy to fund single large invoices – >1M (€/£/$)
Open for export – we fund your overseas trade
Pick and choose what invoices and when – we don't ask to own your full invoice book
You retain the relationship with your customer – we don't take over the relationship when we purchase the invoice.
We have a highly experienced and financially expert Client Management Team to work with you every step of the way.
How is Individual Invoice Financing different than Factoring?
There are some key differences between Individual Invoice Financing and Factoring.
With individual invoice finance you select which particular invoices to finance, – factoring companies typically look to finance the whole sales ledger.
With normal factoring the company is given a line of credit up to a certain amount, if any more funds are needed you need to apply for a larger line – with individual invoice financing there is no line of credit; once the buyer is insurable you can draw down more funds.
Once the customer is insurable, concentration risk is not an issue with individual invoice finance – this is not so with factoring.
Typically liens on assets and additional securities are required for factoring funds – no such liens, personal guarantees or added security are asked for with individual invoice finance.  Once you've insurable customers, you're good to go.
How long does it take for an invoice to be funded?
Once your selected invoice has been approved for funding, funds are in your account within 24 hours.  There are steps required to get you to that point – give us your customer or list of customers so we can make sure we can insure them; register on our platform, and upload your invoice for funding.  We'll work with you to quickly get you set up and ready to go.  Once you're set up you can activate invoices for funding as and when needed.
• What happens if my customer fails to pay due to financial difficulty?
Inherent in our process and included in the fee is insuring your customer.  We insure the transaction to 90% which means that you will receive up to 90% of the invoice value (less our fee) regardless of whether your customer defaults.  That's peace of mind for you and your business!