Invoice Finance
Take Control of your Cash Flow!
Individual invoice finance means you choose which invoices to fund and when.
It's a way to accelerate payments you are waiting for – it's your money, now!
No personal guarantees or additional security needed. We approve your debtor/buyer, and credit insure their payments.
So you don't need to worry.

Immediate injection of cash from outstanding invoices
Fast credit checks, simple onboarding process
No Personal Guarantees or additional security required
No long term contracts
Multiple currencies covered for export invoices
Bad debt protection giving peace of mind in case of payment default
APPLY
Complete a simple application form. We will have you approved within 24 hours.
DEBTOR APPROVAL
We review and approve your customers in advance.
INVOICE APPROVAL
Your customer verifies their invoices for payment using our e-invoice platform.
GET PAID
Select invoices for advanced funding and get paid now while your customer pays later.
SETTLEMENT
Your customer pays into a designated bank account on due date. This account is in your company's name.
Are you eligible for individual invoice finance?
Are you a B2B company and in business for >12 months?

Do you need funding for  invoice(s) worth 15K – 2M?

Is your company revenue >250K?

Do you have creditable, insurable Debtors / Buyers?
How is Invoice Finance different to business loans or overdrafts?
Invoice finance is more flexible than business loans or overdrafts – you can pick and choose what invoices to finance and pay only on what you need vs fixed amount, fixed cost and repayment structure.
Decisions to lend against invoices can often be made much faster with funds released in 24 hours.
Invoice Finance from Accelerated Payments is non-recourse – so no personal guarantees or additional security vs liens, long term contracts and lots of paperwork!
Do you follow up with my customer for payment?
We leave the relationship with the customer in your hands.  You follow up with them to make sure that the invoices are paid on time and no additional costs accrue.  However, if you need assistance from us,  our Client Management Team are on hand to help.
What's different about Accelerated Payments service?
Funding is fast! Typically within 24 hours of invoice approval.
Non-recourse – because we focus on your debtor/buyer, we don't ask for personal guarantees, additional security or long term contracts.
No debtor/buyer concentration risk – unlike other funders we're happy to fund single large invoices – >1M (€/£/$)
Open for export – we fund your overseas trade
Pick and choose what invoices and when – we don't ask to own your full invoice book
You retain the relationship with your customer – we don't take over the relationship when we purchase the invoice.
We have a highly experienced and financially expert Client Management Team to work with you every step of the way.
Get in touch
London • Toronto • Dublin
Hi I'm Guy Jones and I head our UK team.  We've been funding the SME community since we started in 2017 and we've been able to supply funds throughout the Covid crisis.  We like export invoices, we'll fund single invoices or a single large customer. And because we focus on your debtors, we don't need personal guarantees or other securities.  Our process is uncomplicated, quick and puts you in control of your cashflow.  I'd love to talk to you so contact me if you want to discuss some business.
Tel: + 44 203 1805 940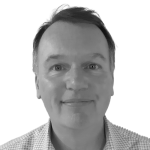 Hi I'm Neil McMillan and I'm the Head of North America. We are providing a simple individual invoice financing solution to North American businesses, helping them excel in the most exciting and challenging of times. Whether you're a small staffing agency or a manufacturer exporting to international markets, we're here to safely provide upfront payment for your invoices. I love to meet new people, so please don't hesitate to give me a call to chat about financing options for your business.
Hello I'm Lee Baty and I'm Head of the UK at Accelerated Payments HQ.  We make it easy for SMEs to get access to the funds they need at critical points in their business. Our simple platform for selecting individual invoices to fund at a time of your choosing, coupled with our focus on your debtors to make our credit decisions is delivering a lifeline to SMEs and Corporates needing working capital. No onerous paperwork, no hidden fees and no long term contracts. I'd love to hear from you so don't hesitate to contact me to discuss funding requirements.
Tel: +353 1554 3940
Invoice Finance Information Update